Follow the 3-step process for enabling ports in Firewall using Windows Admin Center:
Step 1: Log-in to Windows Admin Center
In the Login to Windows Admin Center, enter your credentials.
Ex. https://apps4rentdemo.vdi.hostingcloudapp.com


Step 2: Select Firewall and Incoming Tools
After your demo screen is displayed, select the "Firewall" option from the left-hand side of the menu. In the example of apps4rentdemo below, you can see the firewall option selected.

After you select the Firewall option, you need to select the "Incoming rules" option in the next screen.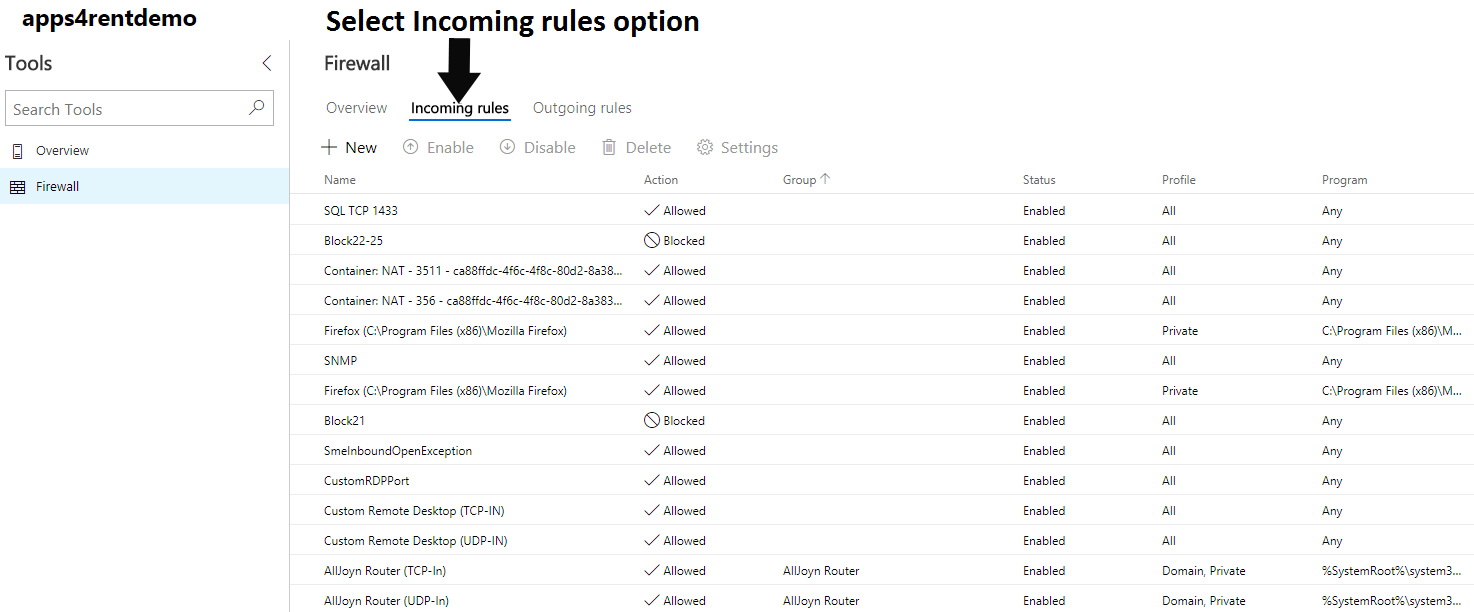 Step 3: Select "+New" and Fill the Form
After selecting on the "Incoming Rules", click on the "+New" option.
A form will appear on your screen like this: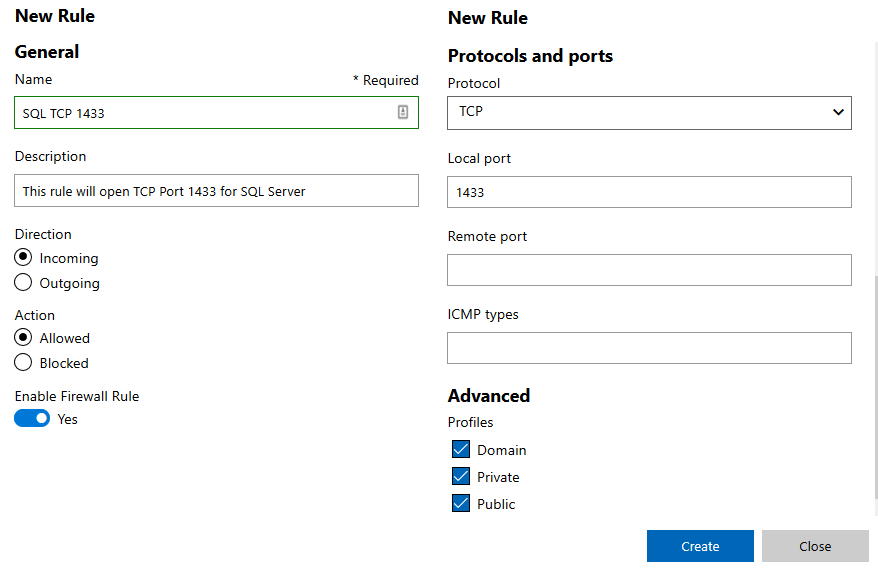 All fields are not mandatory. Only the following fields need to be filled:
Name: Name of the Firewall Rule.
Description: Detail description about Firewall Rule.
Direction: Which direction traffic this rule will be applied: Incoming or Outgoing?
Action: What action this rule should take: Allowed or Blocked?
Enable Firewall Rule: Should this rule be active or not: Yes or No?
Protocols and ports: Should this rule be applied on specific protocol and Port or any type of traffic. (If you are not sure about protocol then don't select "Any", select TCP instead)
Local port: On which local Port traffic will be received?
Once you have filled all the necessary information, click on the "Create" option.
Once you create the new rule, you will get the below notification:

It's done. You've successfully created the rule and enabled ports in Firewall using Windows Admin Center.
Still facing problems? If you want a training session with our expert, please write to us.