If you are experiencing any issue in printing from your Citrix Workspace, follow the below troubleshooting steps:
There are various reasons why users may not be able to print from Citrix Workspace. The most important check we need to do is to ensure the following before contacting support.
Can the user print from local PC? If no then we need to troubleshoot this aspect first. The local PC should be able to print a test page.
Is the right printer selected on the local PC? Many times users have multiple printers configured. We need to ensure that the right printer is selected.
Basic Checks:
Login to the reported user's local PC from where the user is logged in into Citrix Workspace and is unable to print.
Click on Start and type Control Panel.
Click on Control Panel.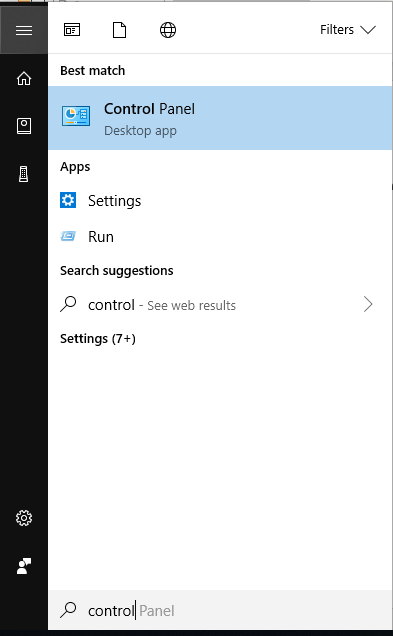 Search for Devices and Printers from the lists and open it.

You will find many printers which are connected to PC.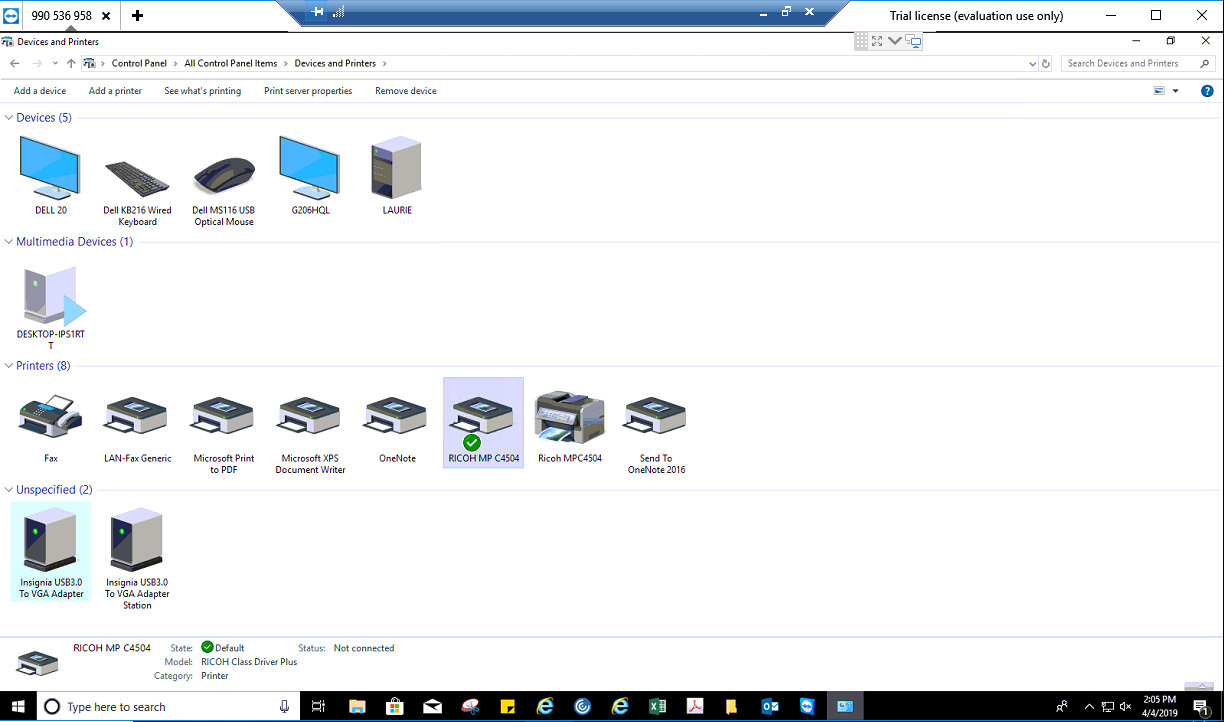 The printer which is redirected on Citrix Virtual Desktop is Ricoh MP C4504. You may find many printers with similar names.
Right click on the printer Ricoh MP C4504 and click on Printer properties.
Click on Print Test Page and see if you can do a test print.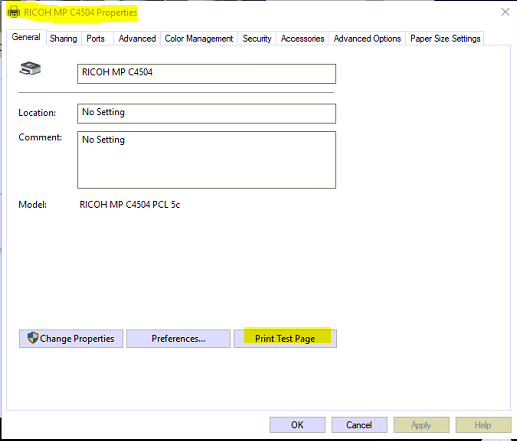 If you can print, then click on OK.
Again, right-click on the Ricoh MP C4504 and click on Set as default printer.
Logoff the reported user from the Citrix Workspace and login to the Citrix Virtual Desktop via Remote Desktop Connection using mycitrixvdi\lcline which has the administrative privileges on Virtual Desktop using the same login credentials which is used for Citrix workspace.
Note: To log off the user, you may need to contact us.
Once you login, right click on Taskbar and select Task Manager.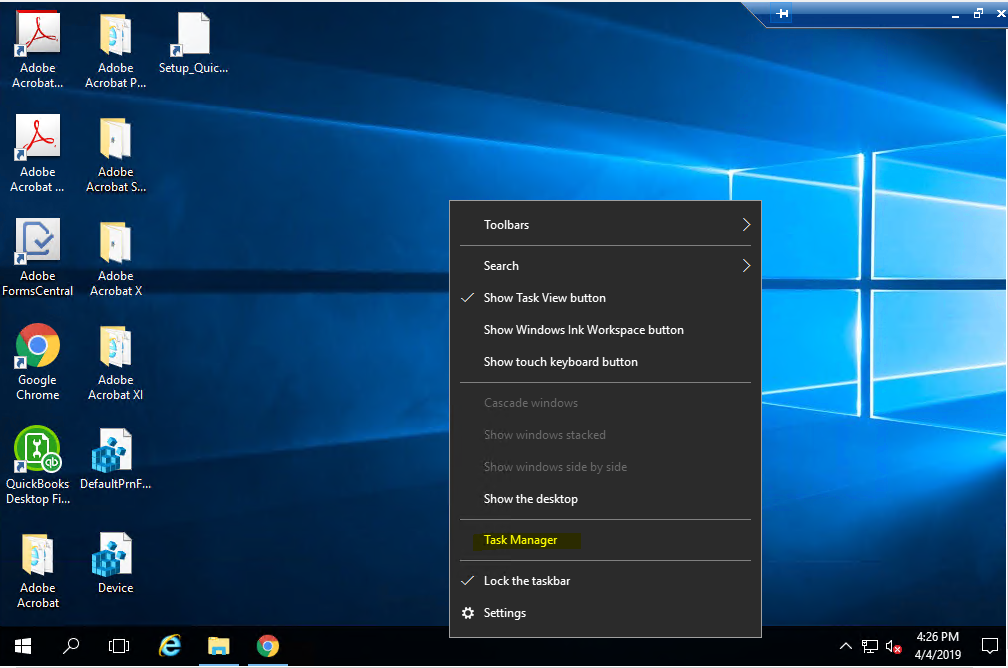 Go to Users tab and search for the reported user which is having printer issue.
Select user which is on Disconnected state and right click on it and click on Sign off.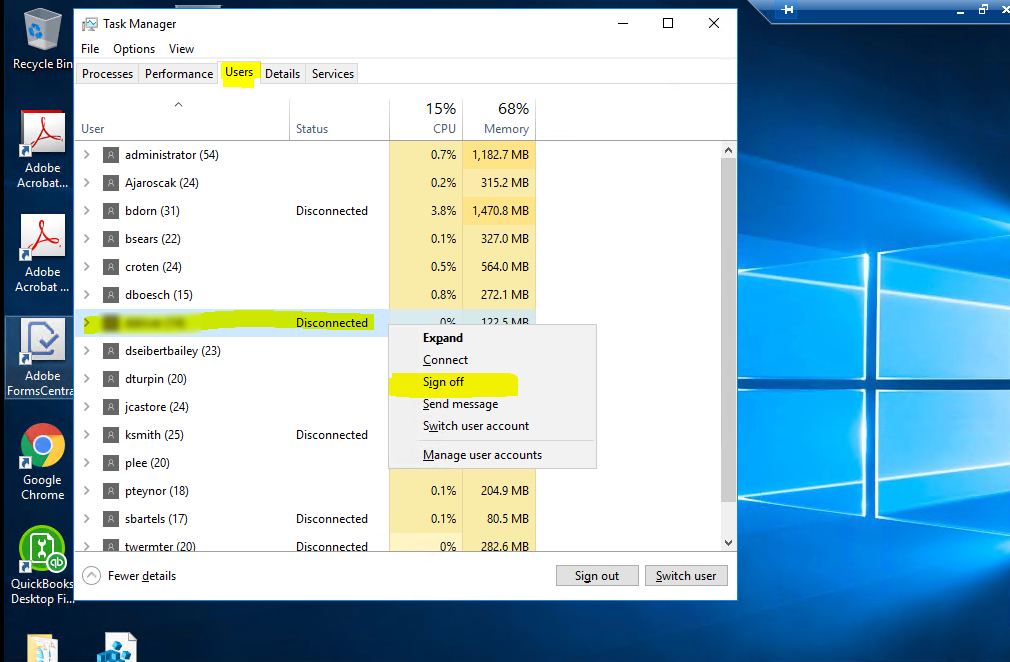 Go back to user's local PC and login to Citrix Workspace.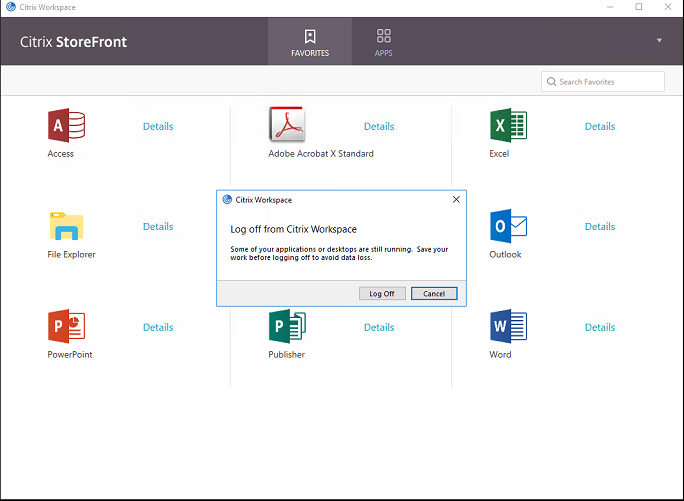 Open File Explorer and open any document which you want to print.
Go to File/ – Select Print or press CTRL + P key on keyboard.
Make sure that the correct default printer –Ricoh MP C4504– is selected and click on Print.
Confirm that document is printed on local printer.
| support@projectserverhosting.com | 1-866-716-2040 | 1-646-506-9354